How to Prevent and Respond to Stolen Smartphones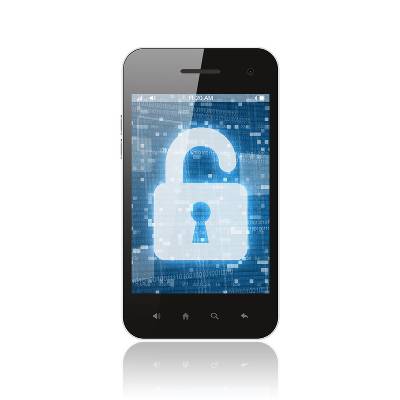 If you've ever had your smartphone stolen, you can attest to the frustration and potential risk that it brings. Many organizations and legislators are working to muzzle the issue, and there are steps that you can personally take to help prevent your device from being stolen. Let's take a look at how to prevent smartphone theft, and how to respond if your gadget is stolen.
Smartphone theft has become a huge issue within recent years as more and more criminals shift their focus to these not-so-difficult-to-swipe devices. According to the Washington D.C. Police Department, nearly 40% of theft in major U.S. cities is attributed to smartphones. Lately we've been hearing cases of thieves stealing smartphones from people in mid-conversation, using bicycles to snatch and immediately disappear, and even people robbing smartphones at gunpoint.
The Risk
What would happen if your smartphone got stolen? Think about it; your smartphone is probably carrying all of your personal contact information, appointment information, access to all of your social media accounts, financial information, photos, personal notes, and much more sensitive data. As a business owner, your smartphone likely has, at the very least, access to your company's contacts. If you keep any other business apps on your smartphone, such as a remote server login or CRM software, a thief would likely have access to your company's clientele contact info, financial data, your company secrets, and more. If your device gets stolen, you'll be putting yourself, your company, and your clients at risk. Now, let's look at practical ways to prevent your device from being stolen.
Prevention
Be Attentive. The first step in preventing smartphone abduction is to be aware of the possibility. Because theft occurs literally everywhere, you need to be aware of your surroundings and keep tabs on your belongings. Don't draw attention to your smartphone in crowded places if you can help it. Use common sense, and don't leave it around on the table while you visit the bathroom, or let strangers talk you into letting them use it to make calls. Know your surroundings.
Use Passwords. You should always guard your smartphone with a password or PIN lock. It's also not a bad idea to frequently change your password. Take this simple measure to prevent others from accessing your device.
Download Security Apps. There are many smartphone apps available that can track, lock, and erase your smartphone. The key factor here is to download and activate these apps before your device is stolen. The "Lost My iPhone" app is a perfect example. When you activate the app, it allows you to log into your iCloud account on any other device to track its location on a map, play a loud sound to help you locate it, lock the device, and even erase all of its contents.
Save Backups. Routinely backup your smartphone data (photos, contacts, preferences, etc.) so that you can retrieve it quickly in the event that your device is stolen. Obviously, store the backups somewhere else, like your computer, or external hard drive.
Get Insurance. Phone insurance through your carrier or third party organization is a great idea, especially if you are prone to losing things. This way, a new device can be sent to you if you get robbed.
Enforce Security Policies. You can dish out various security policies from your email server to your employee's devices to help safeguard your company data. Some of these policies include enforcing a lock screen or password, encrypting the devices, and allowing remote data wiping in the event the device is lost or stolen.
Reaction
Being robbed is horrible. Most of us are tempted to react like this:
However, since you've taken precautions before the incident, it's time to use them.
Report. Upon realizing that your device has been stolen, you should immediately notify both your service provider, and the police. By notifying your service provider, you prevent the thief from using the phone to make pricey calls and spamming your contacts. This also prevents you from paying any outrageous fees that the thief would otherwise cause. By reporting to the police, you're providing documented proof that your device was stolen. Tell your employer – if your email and other company data was on the phone they will need to be aware of it and wipe the data remotely. Of course, this is only possible if you've taken the proper precautions. Your company may also have to report the stolen data to customers, depending on regional and industry regulations.
Having your phone stolen is the worst. Don't put your data at risk – take these steps. Who knows who your thief is selling the device to? Take these security precautions to ensure the safety of your data, and don't hesitate to act immediately after realizing that your device has been stolen.
Have you ever had a device stolen from you? What are some other tips to help prevent and react to having your smartphone stolen?