Microsoft Set to Release Windows Phone 8.1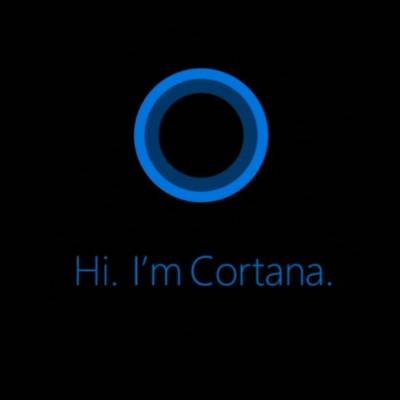 Microsoft has changed its tune recently. They have made a serious push to take advantage in the mobile computing explosion by creating software that is designed specifically for the mobile device user. When the software giant released Windows Phone 8 in the fourth quarter of 2012, many thought it was only a matter of time before the software would resonate with mobile users. Unfortunately for Microsoft, the smartphone market hasn't been as friendly as the home and business computing market, and Windows Phone 8 has been a thorough disappointment.
Later this month, Microsoft will update their Windows Phone 8 offering with their first large-scale update, Windows Phone 8.1 (codename Blue). With it, they hope to begin improving their miniscule smartphone market share and if the early reviews are any indication, they are well on their way. After finishing the acquisition of Nokia earlier in 2014, Microsoft hopes that the Windows Phone 8.1 upgrade is the catalyst they need to compete in the smartphone market.
Main Features
For Windows Phone 8 users who have appreciated the live-tile design and the sharp look and usability of the interface, it came at the expense of dedicated phone options, ease of use of the OS, and the app store selection.The Windows Phone 8 interface has been a challenge for developers. Many third-party vendors, who create apps and have come to advertise their appearance on the iTunes App Store and Google Play, are having hard times integrating options for the Windows App Store. This limits the selection available, and has prevented the interface's large scale market saturation.
Going forward, Microsoft hopes that the newest update, Windows Phone 8.1, will present users reasons to switch. Two the the main features that the Windows Phone 8.1 update will bring are:
A dedicated notifications area – For all of Windows Phone 8's integrated simplicity, some users who have made the change from an Android or Apple-based system, have been left wanting in a couple areas. The notifications area is certainly one of them. The Windows Phone 8.1 Update provides users a new "Action Center" that will make the user experience of your Windows 8 Phone that much more dynamic.
Cortana – The most anticipated addition to Windows Phone 8.1 is the integration of the Bing search-based personal assistant, Cortana. The application, initially named after an artificially intelligent character from Microsoft's hugely popular video game series, Halo, is the first personal assistant available for Windows Phone 8 devices. Microsoft has gone so far as to use Jen Taylor, the actress that played Cortana in the games, to provide the voice for the virtual assistant. The popularity and usefulness of Apple's integrated personal assistant, Siri, and Android's Google Now, supplied the demand that Microsoft has responded to. Early returns on the usefulness of the software have been positive, with users complimenting the ability for Cortana to be customized to meet their needs.
These are two of the most important features the Windows Phone 8.1 update will provide mobile users, but they aren't the only ones. Many other improvements have been made, that include:
An upgrade to Internet Explorer 11, including "InPrivate" mode.
"Data Sense" to help users manage their data usage. Windows Phone 8.1 integrates a setting to allow users to limit their data to avoid expensive carrier-based data fees.
Additional live-tile customization.
Adds multiple functions to the messaging capabilities of Windows Phone 8 devices. "Word Flow" allows users the option to integrate a "Swipe" feature to their messaging input.
Provides enhancements to the Phone Storage application that comes equipped on Windows 8 handsets. This allows users to manage their device's storage capabilities to ensure that users don't run out of storage.
Presents additional Near Field Communication (NFC) capabilities.
Adds the ability for users to project their Windows Phone screen using wireless Miracast or wired USB technologies.
Presents improvements to Windows Phone Store.
Presents improvements to Windows' camera application, including "burst mode."
Windows Phone 8.1 comes equipped with a battery-saving application called "Battery Sense", that helps users get the most out of their device by managing the amount of power each application uses.
The "WiFi Sense" application automatically signs the Windows Phone into trusted available WiFi hotspots.
Features revamped "Calendar" and "Maps" applications.
Separates Xbox Music and Xbox Video and adds functionality for each.
Adds a "speed dialer" application.
Adds a dedicated file manager.
Allows users to set volume on multiple levels instead of the global volume adjustment toggle found on Windows 8 Phone.
With all these obvious improvements, Microsoft is beginning to realize former CEO Steve Ballmer's plan to alter Microsoft's strategy in the devices and services arena and be a player in the mobile device market. Currently, Windows Phone 8.1 can be found on the Nokia Lumia 930, the Nokia Lumia 630, and the Nokia Lumia 635.
Windows Phone 8 users should expect an update to become available by the end of the month, depending on your service provider. Do you think that Microsoft can capture a larger market share with all the smartphone competition? Leave us your thoughts in the comments.