Microsoft Patches Internet Explorer Bug–Even for Windows XP!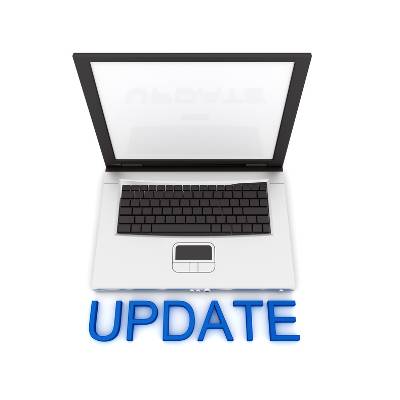 Microsoft put out the fire from the zero-day bug affecting users of its popular web browser Internet Explorer by releasing a security patch. This IE bug is a bad one that allows hackers to take over a PC. The patch was released on May 1st and if you haven't yet applied it to your PC, then you should do so right away!
For clients of Resolve I.T. that subscribe to our managed IT services, rest assured that we are in progress of applying the patch to all systems. For those of you not on our managed service plan, you will have to apply this patch yourself by going to System Settings > Windows Updates. If you have your Windows OS set on Automatic Updates then the patch should be applied by now.
However, there's a twist to this story. What makes the release of this security patch newsworthy is the fact that Microsoft also released the patch for Windows XP. This is significant because Microsoft effectively pulled the plug on Windows XP this April after warning users for years that, "If you still use Windows XP after the end-of-support date, your system will be vulnerable to online threats due to Microsoft not providing XP users with security patches."
Well, it turns out that Microsoft's heart is bigger than their bark because they didn't have it in them to throw a quarter of the world's computers to the hacker dogs. Whatever reason Microsoft had for this change of heart, Windows XP users shouldn't be dependent on Microsoft being this generous for the next round of major attacks on its outdated platform. Be ye warned, the time to upgrade from Microsoft XP was yesterday.
However, even though the security patch has been issued, it doesn't mean that we're out of the woods and there's no further risk from this particular bug. In fact, FireEye Labs reported on May 1st that they, "uncovered a new version of the attack that specifically targets out-of-life Windows XP machines running IE 8. This means that live attacks exploiting CVE-2014-1776 (the technical name of the IE bug) are now occurring against users of IE 8 through 11 and Windows XP, 7 and 8."
The moral of the story is that you must be vigilant against the constant barrage of security attacks on your system. Whether it's a vulnerability like this IE bug, the Heartbleed bug from last month, ransomware like Cryptolocker, or even database hacks of major corporations that have your personal information on file, there seems to be a major security threat around every corner.
Thankfully, you don't have to worry about the latest online attacks. With Resolve I.T. watching over your business, we'll monitor your network, remotely update your software, run virus scans, apply the latest security patches, as well as equip your business with an enterprise-level firewall built to withstand the unique threats your business faces. To safeguard your business from the latest online threats, give us a call at (978) 993-8038.