Budgeting Trends for IT in 2015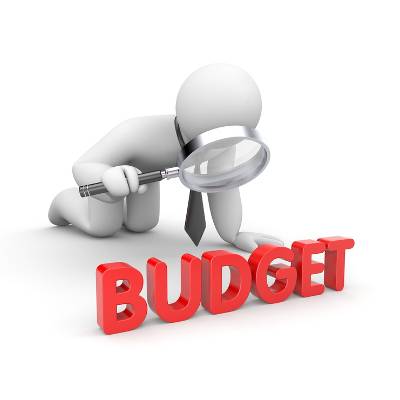 As the calendar fast approaches 2015, the topic of IT budgeting for the new year is a hot topic. It's the time to decide how much you will spend in comparison to how much you should spend. Budgeting can be a difficult decision, especially if you're a small business owner with a limited budget. Thankfully, you don't have to take on this important part of business alone.
One solution is to bring Resolve I.T. on board with your IT budgeting endeavor. We have years of experience helping businesses manage their technology budgets, and have proven time and again that we're capable professionals who offer valuable consultation services. With Resolve I.T. aiding with decision making, your business might find itself with some extra capital floating around. This can be put toward more lucrative projects, like marketing campaigns. An extra pair of eyes on your IT budget can help you stay in the loop without missing important parts of your budget. One overlooked detail could lead to your business spending too much money on one particular aspect, breaking your budget where it's really needed.
InfoWorld writes that IT expenditures will increase in 2015. Businesses are eager to invest their resources into security and productivity technology, and with the refined approach that enterprise-level software brings, it's easier than ever to be enticed by these solutions. Several of these investments are popular, including:
Security
Cloud computing
Big data analytics
Mobile technology
Security is a Focus
ComputerWorld's annual IT budget reporting has revealed that 46 percent of all business owners plan on increasing security expenses in 2015. This isn't surprising, especially considering that the threats seen in 2014 were some of the most serious to date, and hackers will continue to develop dangerous malware in the future. Businesses don't want to join the ranks of Home Depot and Target (huge data breaches), and yours shouldn't either. With managed services comes a new way to take advantage of the latest security solutions. Businesses can now take advantage of monthly, flat-rate services to augment their security.
One exceptionally powerful solution is Resolve I.T.'s Unified Threat Management device. The UTM is designed to dramatically increase the security of your network through a firewall, antivirus, spam blocking, and content filtering. This helps your business put powerful security solutions into place without breaking your budget.
Cloud-Centric Business
Some large corporations are having trouble keeping up with their infrastructure, but the cloud offers a way to help them manage and maintain their network. According to ComputerWorld's report, over 40 percent of businesses are planning to integrate different types of cloud infrastructures next year, like public, private, hybrid, and even community clouds. This versatility is what drives businesses to the cloud, and they can find exactly what they are looking for.
Resolve I.T. can help your business integrate a public, private, or hybrid cloud solution which is perfect for your needs. With a new cloud solution, your company can flourish the way it deserves to in 2015, and your team can access information from any secure location when it's needed most.
Big Data Analytics
With the inception of big data, businesses are now able to gather massive amounts of information and analyze it for trends. This allows companies to use these trends to their advantage with marketing plans. In fact, 38 percent of IT leaders plan on spending more on big data analytics in 2015. This will in turn allow businesses to take advantage of trends in their industry.
Resolve I.T. has the know-how to equip your business with big data analytical tools so you can always stay on top of your industry's trends.
Mobile Technology is Important
This new technology explosion has had several goals, but one stands out above the rest: increasing the mobility of technology. CIOs want their team to be able to work anywhere, anytime, and have improved access to the data. Due to this, 35 percent of the respondents to ComputerWorld's survey plan on increasing mobile technology expenditures and integrating remote wireless access tools, secure WiFi networks, and mobile device management systems.
Adding mobile devices to your network isn't the only thing you're adding to your network. You're adding is more access points, and therefore, more avenues for attacks from outside threats. It's important to emphasize security with any mobile device strategy, and a Virtual Private Network (VPN) from Resolve I.T. can help your business stay safe while on the go. We can even whitelist and blacklist allowed or disallowed third-party apps for smartphones.
Clearly, businesses are spending a lot more on IT this coming year, but your business doesn't have to fork over an arm and a leg for your IT. By outsourcing your technology services from Resolve I.T., you're saving money. With our flat-rate, monthly solutions, you can label these costs as operating expenses, which helps your company free up cash for other, more lucrative endeavors.
For more information about what Resolve I.T. can do for your business, give us a call at (978) 993-8038.